Last weekend we babysat the children's cousins, aged 11, 9 and 2.  K&J were beside themselves with excitement at this prospect and had been looking forward to it for weeks!  Little Miss H, the 2 year old, worships J, and J loves being worshipped, so everyone is happy all round!!
Well picture the scene.  H arrived dressed in a pink tutu, and we were planning on going to Nomansland, a local common and woodland for a run around and a game of hide-and-seek.  Isn't that every photographer's dream, a cute 2 year old in a gorgeous setting dressed in a tutu??!!!
We had a fabulous afternoon with lots of fun, only marred by the fact Katie sprained her ankle quite badly!  She fell over and moaned about it, and in typical unsympathetic parenting style we told her to stop moaning and get on with it.  Cue feeling rather guilty later when we got home and it had swelled up like a balloon!!  Ooops!!
Here are some of my favourite shots from the afternoon:
No it's not a dandelion clock it's a buttercup!!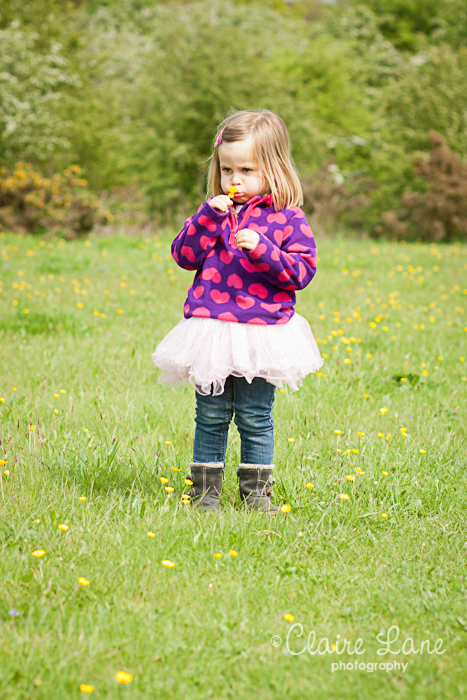 Gotta love a bit of dancing in the forest! 😉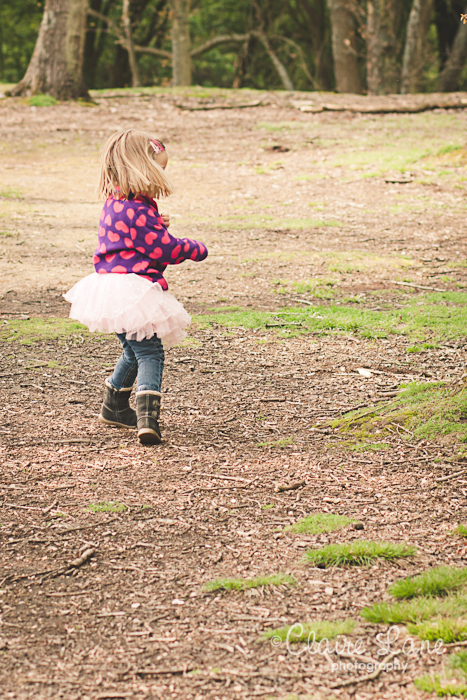 Hide and seek….








This one just melts me…..!