Phew!  Here we are again at the end of another month!  April has been a crazy busy month for me, with two trips away to Norfolk and Suffolk (I still have to edit all the photos, they will follow in due course!) plus I have been fully immersed in my latest Clickin Moms workshop, Mastering Natural Light Indoors.  I can't recommend this workshop highly enough, I have learnt loads and I am looking forward to sharing some of my favourites from the class once it is over – we are just starting Week 4!
So, onto the monthly challenge.  It's quite a brief entry from me this month as I have been so busy.  The way I view friendship…..well when my two little ones are friends they are just the best friends in the whole world!!  It's just a shame it doesn't happen more often….. 😉
These pictures were taken in Blakeney in Norfolk right at the end of the Easter holidays.  We went for a long weekend with my parents and it was just lovely, if  a little wet!  Although, to be fair, considering we have just had the wettest April in the UK since records began we actually got very lucky with the weather.
Katie had some Willy Wonka sweets here which she was very excited about, and she was sharing them with Jack one…by…one…by…one!  It was all very friendly and sweet….for about two minutes!!  But I do love these pictures of them.  They are nothing special – but they capture the moment.
I love the way Jack is holding his hand out expectantly in this one!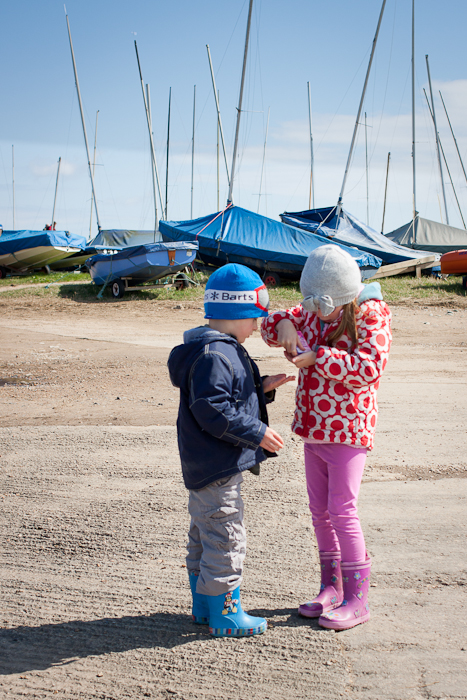 Katie very carefully monitoring proceedings, making sure he doesn't get more than his fair share….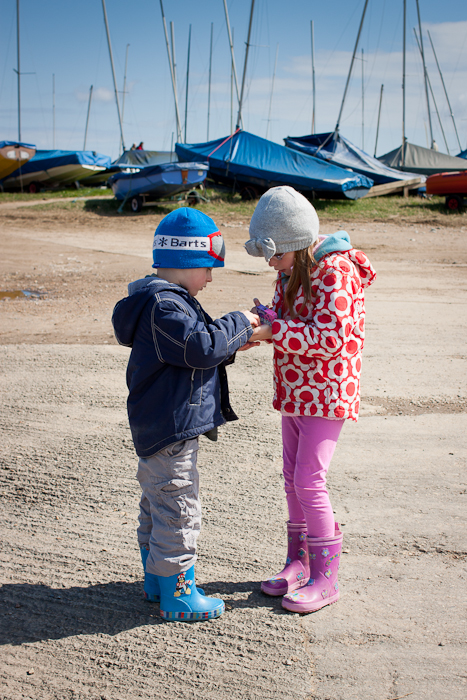 Here you go Jack, don't be greedy now!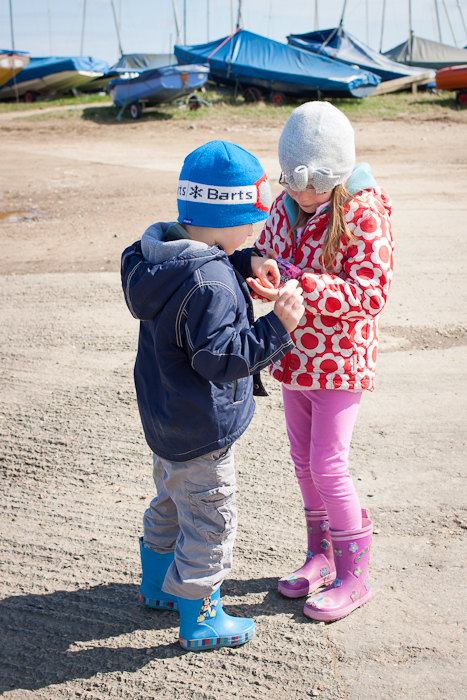 To view how Cary views friendship please click here
Next month we will be looking at the way everyone in the group views Motherhood….Do you remember the bump pics I did recently for my best friend N?  Well she had a beautiful baby girl just last night!!  Congratulations to N and S and I think I might already have my subject sorted for next month's theme! 😉