Last weekend we had the most fun in ages!  The snow started falling Friday morning and it was just beautiful.  Now we don't 'do' snow very well here in the UK so everything tends to kind of grind to a halt – literally.  School closed early and so did Daddy's office.  So by 1pm on Friday afternoon, with the snow still falling, it was time to hit the slopes at Batchwood for some serious fun! And again Saturday…. and again Sunday!  It was quite a surreal weekend, everything else just got put on hold and we had FUN!
Of course I had to take my camera out to capture it all.  The snow was falling quite heavily at times so I used my back up gear as I couldn't quite bring myself to take my main one out in that weather!  I had it in full plastic protective covering (last used during a rather wet weekend in Barcelona…), but it still got pretty wet.  Glad I did though, or else I wouldn't have captured all these memories – definitely worth the risk!  There are rather a lot so get comfortable before you read on!
The kids are in there somewhere…..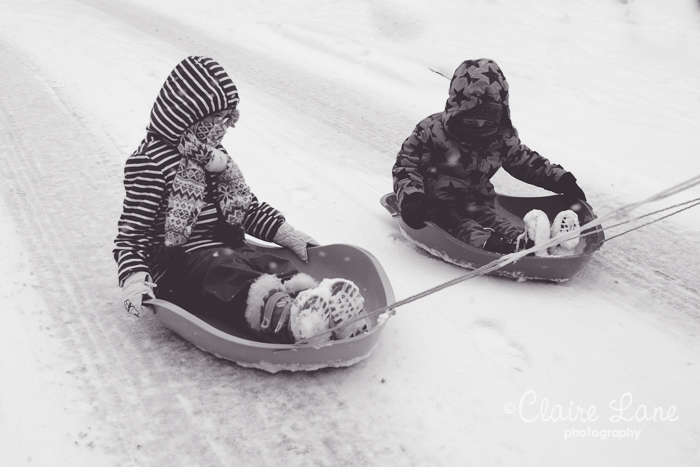 Daddy's exercise for the weekend – pulling two children up the Hospital hill and back 3 times!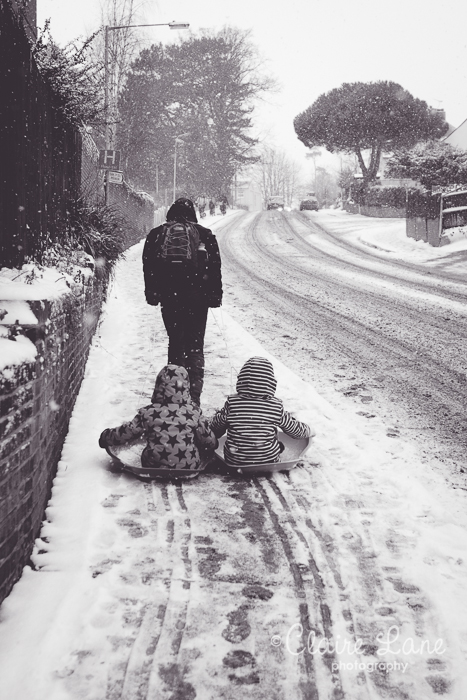 It was peacefully quiet when we arrived…..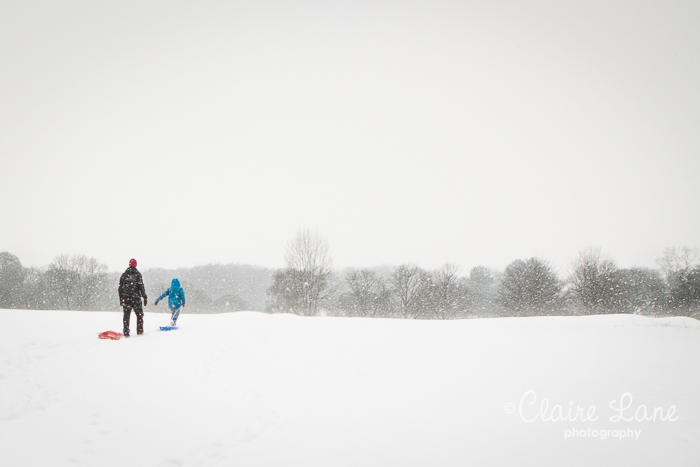 … until we rounded the corner!


We had a few goes on the big hill then sought out some slightly quieter slopes.  Ready…  steady…


GOOOOOOOO!!!!!!  Jack's steering was surprisingly good!  Which is just as well as he goes FAST!  I had to hide behind my hands a few times!


Slightly more sedate and ladylike sledging from Katie!






Oh-oh – two lunatics together.  Recipe for disaster!










We bumped into lots of friends!












Mummy managed to escape for a little bit of fun…. yes this is ONE snowflake!  Incredibly difficult to capture but oh-so-beautiful




And so did Daddy!!!  Will he ever grow up?  (don't answer that, I think I know the answer 😉 )


Katie was happy to pose for a few pics to take a short rest…










Jack not so much – he just wanted to get back to the adrenaline seeking!




And then finally, after a lot of fun, and 3 action packed days, it was time to head home.  It was a long walk home….








Thanks for sharing in our Winter Wonderland Weekend! I hope you managed to get out and about and have fun in the snow too!