The theme for April was shooting through glass, something a little bit different.  I got the opportunity to do this on a recent couple shoot in Shepherds Bush, London for some good friends of mine, Ray and Katy, who are due to get married very soon!
As you can see it absolutely poured down on the day of the shoot!  But we decided to embrace the rain rather than reschedule and were forced to get a little creative.
My original plan was to get them a well-earned coffee at the end and shoot them through the cafe window.  However, we had so much fun we ran out of time and there was no time for coffee.  I know – shock, horror!  Instead, the pictures below were shot through some glass panes outside Shepherds Bush Tube station.  I'm not really sure what their purpose was, but who cares, they made for a good picture! 🙂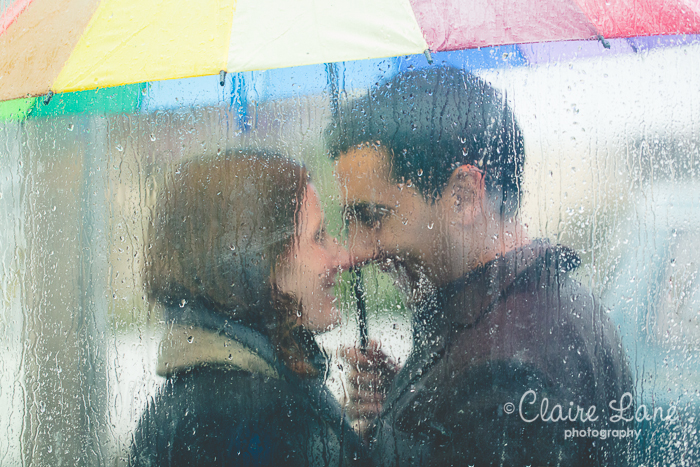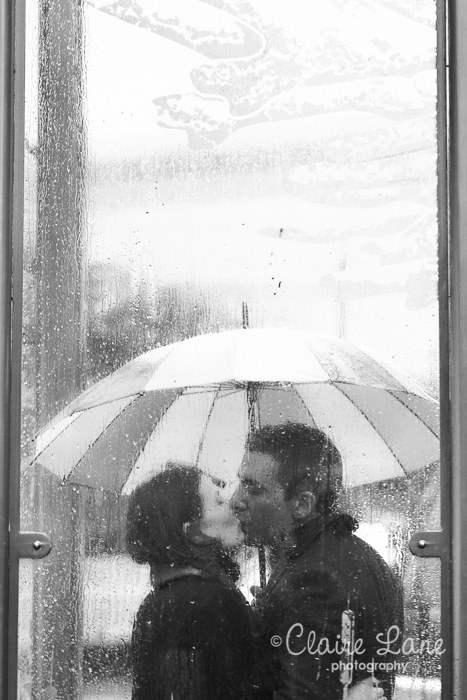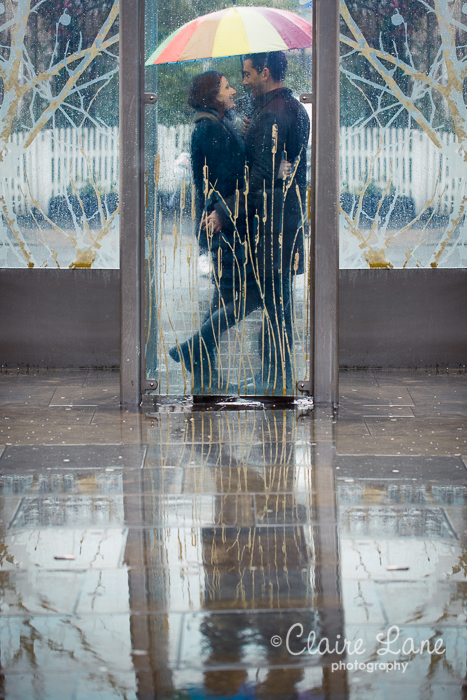 To see how Dawne shot through glass this month click here and follow the circle round.
I shared a couple more from this shoot in my lensbaby blog circle here.  If you like to see more of the whole shoot you can find it here!