Rebecca contacted me shortly after Christmas to book a photo session in St Albans with her new nephew as a present for her sister.  What a lovely, proud Aunty!
I arrived to take the images on a very dull and drizzly February Friday morning, and met Rebecca, her sister Bryony and fiance Chris, plus gorgeous baby Theo.  Theo had a few pictures taken with Mummy and Daddy but then got a bit unsettled.  "I know what he likes", said Dad Chris, "his favourite thing is to chill out in his cot listening to a bit of Kisstory on Kiss FM".  And he was right!  Theo was soon quite happy chilling out with his tunes, so we moved his cot over to the best light and clicked away!
Here's a few of my favourites of this gorgeous little boy: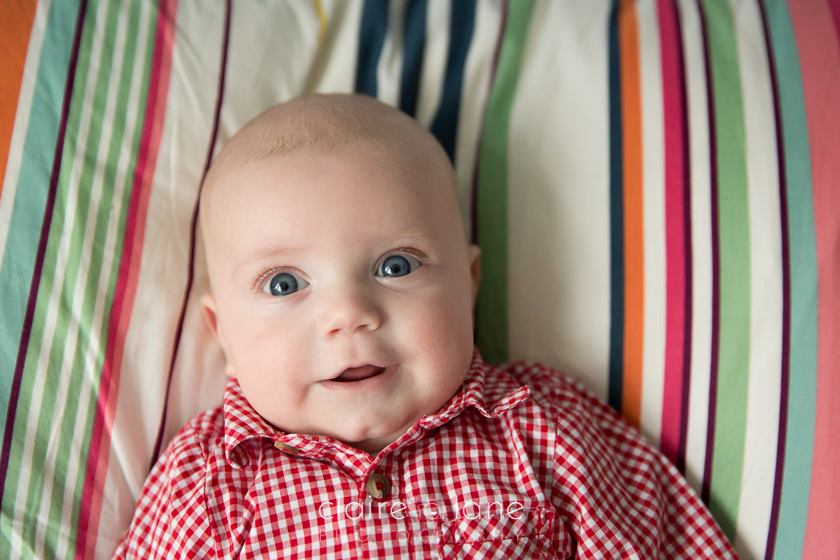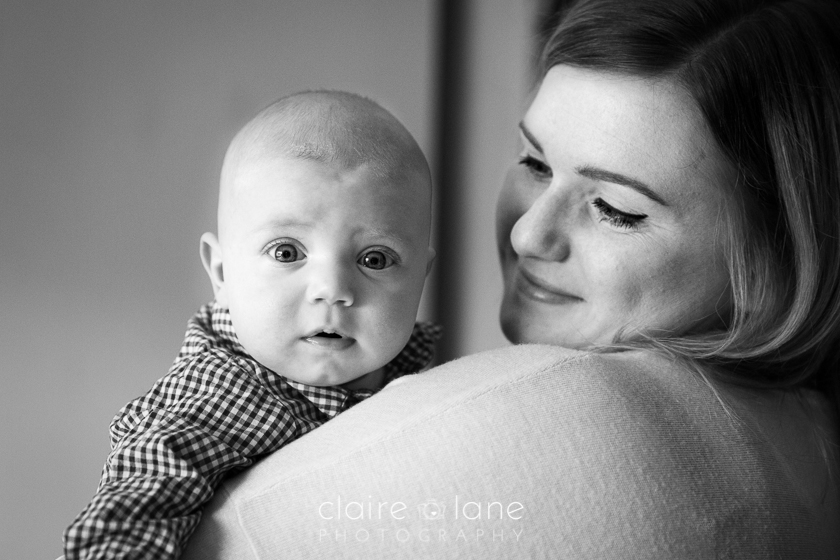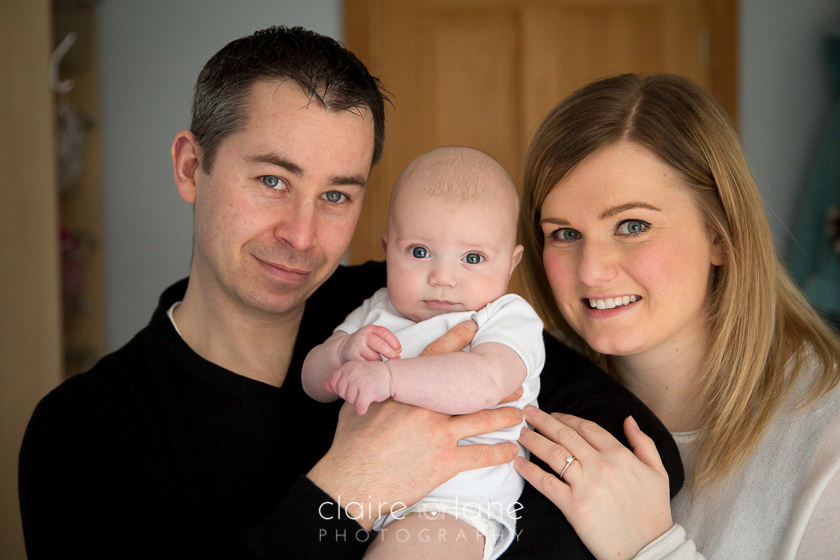 Rebecca wasn't keen on being in any of the images, but luckily I managed to persuade her and I think she's pleased she did!


The teddy in this image was Bryony's when she was a little girl!  It's always nice to capture baby with something like this to show his relative size.   Theo is pretty much the same size as the teddy in this image, but very soon when Bryony looks back he'll be much, much bigger!


Theo was just over 3 months when we took these images.  I'm often asked what's the best age for baby photos, and there isn't really an answer to that – it depends what you want to capture!  A newborn session is best done in the first two weeks if you want sleepy poses, after that they are usually much more awake and alert – which means we can capture those lovely eyes!  A little bit older again and we start to enjoy the first gummy smiles.  4-6 months and we will get some lovely interaction and lots of giggles, 8 months and they are starting to sit up and by 12 months maybe even toddling around!  If you really can't decide why not consider one of my 'My First Year' packages where we can capture three of these milestones throughout baby's first year.  This offers a huge saving over booking three separate sessions and you can tailor it exactly how you want it.